Last summer around this time, I got to do something pretty rad..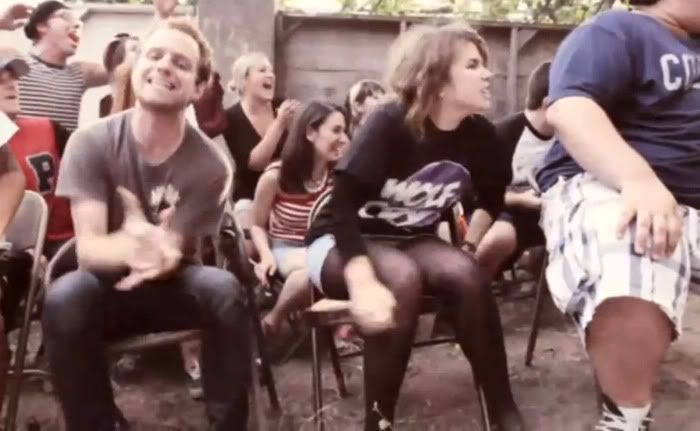 ..be part of a music video!
[skip to the 1:20 mark for when the music starts]
This is the first official video from a band called The Wonder Years, for their song "Melrose Diner." Every time I watch this it makes me smile, it brings to mind that great day & the summer in general. Little 'ol me is in the back of the crowd surrounding the wrestling ring, along with a bunch of wonderful people/friends. The Wonder Years are a pop punk band from Philadelphia, but the video was shot on Long Island..a couple towns away from me. It was beyond awesome to see the process of the video being made, everyone being silly and getting really into it, and watching the release of the video a few months later.
TWY were on Warped Tour this year, & they totally deserved it. If you haven't heard of them give em a listen! I always blast their album 'The Upsides' when I need a good cheering up, it never fails. ♥