Saturday: took a short trip to Brooklyn to pick up some things for a new venture I started on Sunday..more on that later!

Then went to my favorite vegan fast food joint and headed home happy.

The weekend extended into Monday, after work ended up back in Brooklyn for a show. Saw a couple really great bands, shared a plate of hummus with friends, and got home way past my bedtime. I haven't been near the city in awhile, so it was super nice. A few months ago I was taking the train westbound almost every weekend, woah!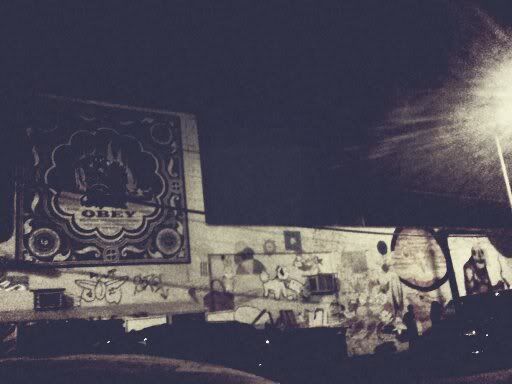 Other things i've been loving:
staying positive . trading my gym subscription for rollerskating . really cold pools & burning hot hot tubs . finding spontaneous awesomeness . planning my next two tattoos . working on a geeky but rad design project for some friends . trying new things & not chickening out
I'm just going to ignore the fact that it's August already. let's just pretend that there's still months left of summer…okay? okay!