Fall is for…

Long drives through pretty scenery

Hunting for pumpkins to carve

& Dressing up!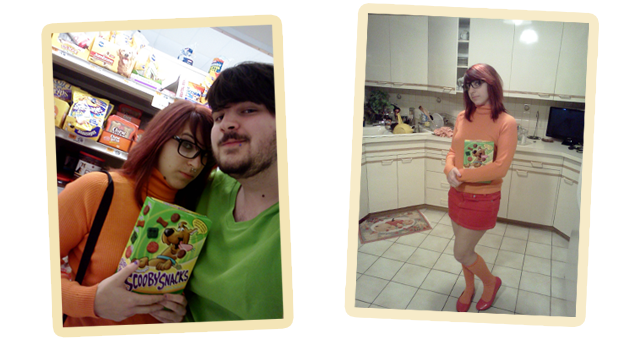 Scooby Doo has always been one of my favorite cartoons. My checks even feature Scooby and the gang which make me smile every time I have to pay a bill, heh. I was also very stoked that I got to wear my Velma outfit to work–we had a costume contest and pictures. It was a bit lonely walking around the office without my Shaggy, though!
Total cost of my costume: ~$10…Not too shabby, huh? Now to find a friend with a dog to give the box of scooby snacks to..sadly I don't have a pup of my own..yet!
Things that made my smile lately:
listening to old voicemails . remembering to take my vitamins and feeling awesome . winning raffles . rolling the car windows down to take photos . passing my skills test for roller derby . long island kids . eating lots of sushi . new music that fits my mood . having the house to myself .
How was your Hallow'een? What did you dress up as? ♥