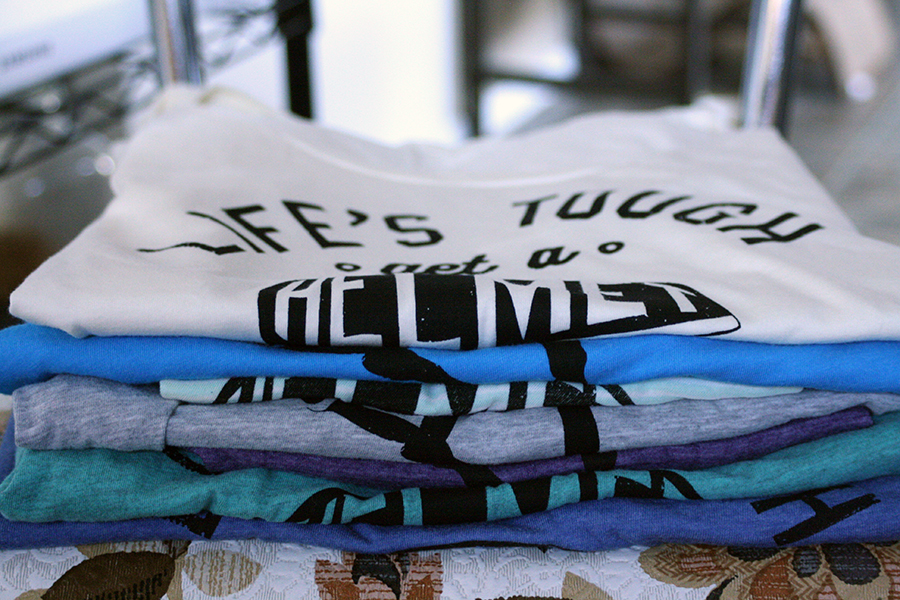 A few years ago I started a small Etsy shop – it began with just art prints because it was the easiest route – but I had the goal in mind to eventually sell screenprinted tees & accessories. Between my process of creating new designs being super labor intensive, and not making the shop in general a priority of mine – I've been sporadically focusing on growing it. It's still a small little Etsy shop, i'm not being humble. I started to wonder if I was actually passionate about it or not.
constantly revisit your "why"
I spoke to my life coach about how I was feeling and that I didn't want to half-ass this venture. We talked about it for awhile and got down to my "why". Why was I doing this? Why was I choosing a labor and time intensive way to do things? Going back to my "why" helped tremendously and reignited my fire.
Through asking those questions, I realized I didn't want to be like most other screenprinted clothing brands. I don't want to be able to crank out 10 new designs in a month. I'm putting out a premium, original product. It's OK that I have a slower process – and I need to own that process and perfect it, not let it deter me. Now i'm being more diligent about growing my shop and having it be a priority – now that I went back to my why. I'm driven to want to grow it to a legit little clothing line.
change up your process
Any fellow screenprinters, especially amateur ones like myself know that IT IS A HUGE PAIN. So, I simplified my process a little, but one that didn't infringe my values. I still design everything by hand and print each shirt one by one, and I still use recycled shirts that I rescue from the thrift store. I realized something had to change in my process, because it was holding me back.
be persistent
T-shirt designs are interesting because you have to know that it will sell. It's harder still if something doesn't have to do with an existing brand. I know what I like but i'm not always sure what people will want to wear on a shirt. This is different then a website or other things i'm used to designing – people aren't buying your services, they're buying your design to wear on their chest. If something doesn't sell don't think of it as a failure – use that as a learning experience.
real artists ship – resist perfectionism
I challenged myself this past weekend to finalize a design in a day. No overthinking, just going with my idea and getting it out there. There were a couple designs I could have gotten ready to print but I went with this new one, after not getting any feedback on it. I purely went with my gut. Maybe it will sell, maybe not – I'm still learning.