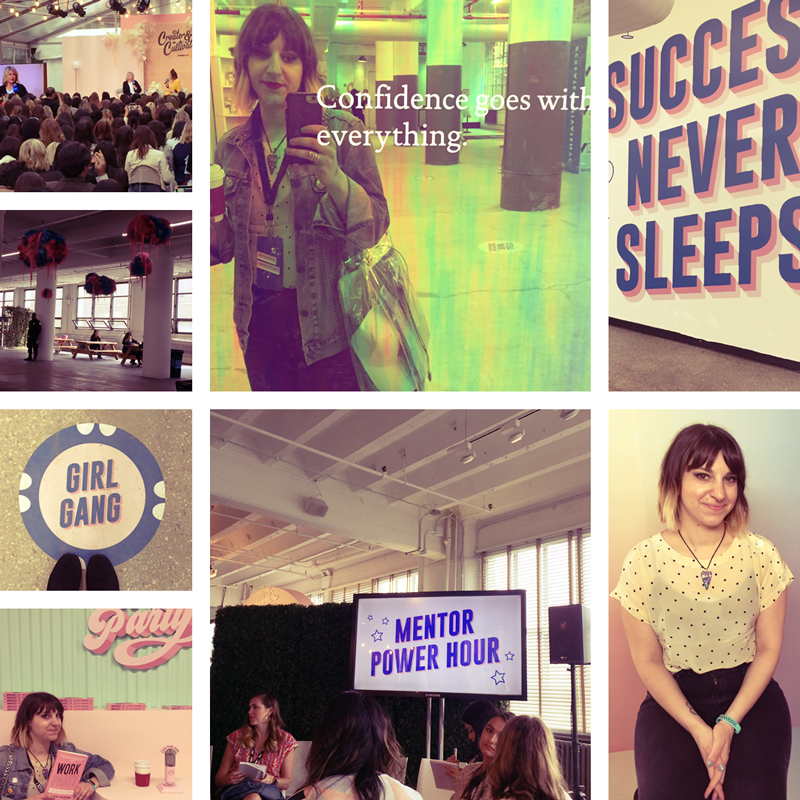 Feeling lovely from the Create & Cultivate New York conference this past weekend! This is a conference i've been admiring from afar and I snagged a ticket wayyy back when it was first announced in my area. The Create & Cultivate Facebook group for women in business is one of my favorite online groups, so naturally I was stoked to connect IRL.
Hands down the most instagrammable event ever, C&C NYC was designed & branded to a T. The venue of Industry City in Brooklyn was a perfect location. I felt like a total QUEEN – from multiple photo ops to personalized swag to interactive mentor sessions. I also got my fill of Beyond burgers (hello my vegan heart!) The vibe was truly unique and I loved that the conference inspired connection and conversations that happened naturally. I've been to conferences before where it seemed like people didn't want to connect or it felt awkward and forced, but this was not the case at all!

I didn't get business cards printed in time because I was still tweaking exactly what I wanted, so I needed a quick solution. What better thing to do than D.I.Y! I wanted something off-beat so I bought a circle cutter at the craft store, and decided to go with an unconventional dual business double sided card, because why not?
I already had a stamp for my eco apparel business Chin Up Prints, and I just stamped that on the other side of my web design info I printed on cardstock. All in all, I was happy with the night before solution :)
I think I will get legit double biz business cards at some point, but design them in a way to have some synergy. I have some ideas brewing!