I haven't posted about derby in a while, although it is the off season where a bit less is going on.
I got a little birthday surprise of being on the flyer for our first bout of the upcoming season in April! That's me on the left, with my tough face on. Those are my rad teammates Malocchia and Rosie RivetHer.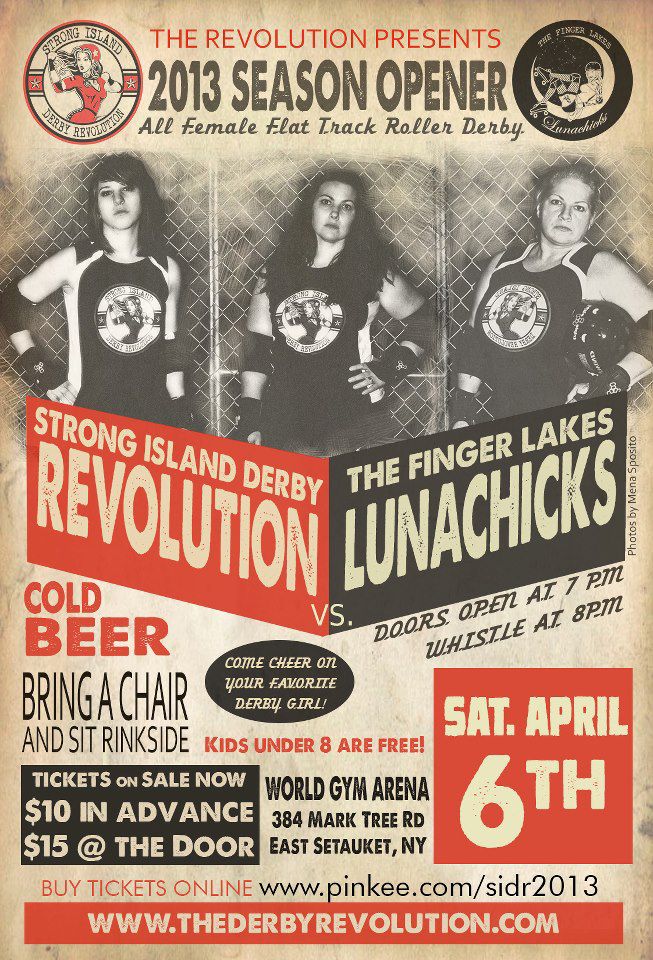 [poster by my very talented derby 'big sis' Jett Bruise]
We have tryouts for our travel team next weekend, and a written rules test tomorrow, so lately i've been very derby, derby, derby– which is a good thing! Trying to really push myself more both in what I need to work on and confidence wise. Watching a lot of videos on Youtube and thinking 'Hey, I can do that move!' always gets me beyond stoked for practice. Practice, practice, practice. Getting past the mental block of 'I can't do that.'
In other news, today I am officially no longer 24! I'm mostly celebrating next weekend with some good people, a day trip to Boston, and seeing one of my favorite punk bands. Tonight i'm headed home for birthday dinner with my parents and the boyfriend.
25 before 25 recap to follow, along with a new goal list–gotta add a couple more to finish it!
Kind of bummed about no longer squeezing by in the 'early twenties' age range (hah) But, there are some really great things happening lately that make me excited for 25 :]