Phew! Long time no post. I don't really have a reason, other than that i've been kind of ignoring the internet. Oops!!
My weekend was spent in Pennsylvania with family. I took a bunch of photos, did a bit of shopping, played guitar with my brother, saw my grandmother's new house, and went out for a lovely family dinner filled with lots of drinks and laughs. Saturday, I colored easter eggs with my cousin Paige. Not an all original idea, but after doing a few eggs we started to dip them in multiple colors to make it more interesting. Mine turned out a pretty turquoise color, but then I dipped it in so many colors so many times that the color started to peel off. Maybe next time i'll master the art of egg coloring!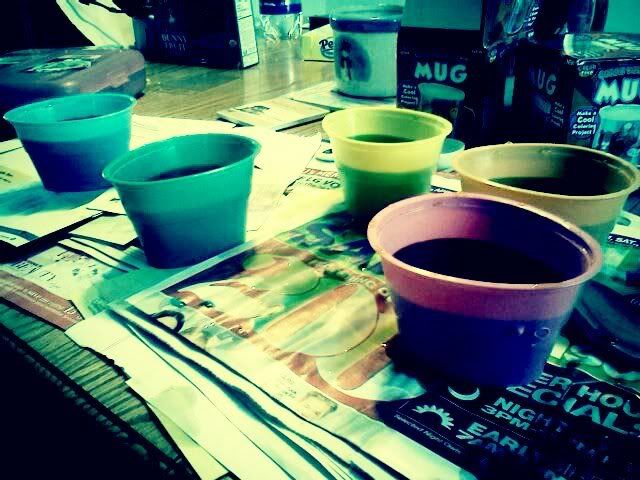 On Sunday, the Pennsylvania weather was absolutely gorgeous. It was the first time this season I said, 'Wow, it's hot out.' The day kind of made up for the crazy amount of cold/rainy/foggy/blah weather lately that just makes me wanna curl up in a ball and hide. We all just sat outside for as long as possible soaking up the weather until we had to part our separate ways.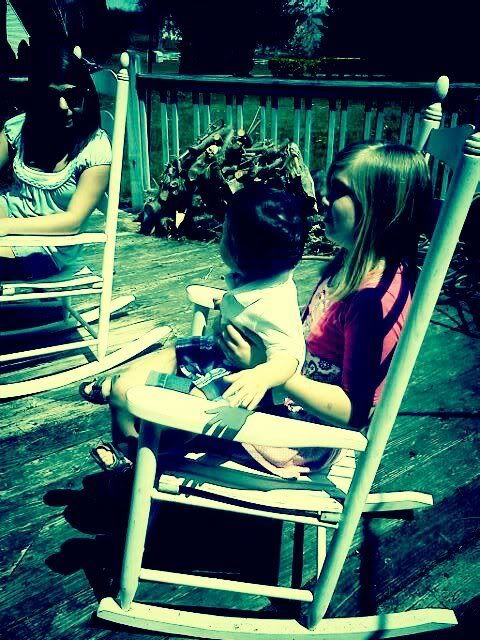 cousins!

I'm twenty-three, and still obligated to sit at the kids table & participate in the egg hunt. Oh boy.
Things that made me smile lately:
completely spontaneous hang outs with friends . reminiscing at places that you used to frequent . compliments on my design work . my father sharing a dinner with me . photoshoots . silly late nights . new baby cousin . making lists . funky nail polish . cutting my hair short . finishing things. picnics. sunshine
What's next:
-I have tons of photos on my camera that I need to edit, so expect photo-heavy posts coming up!
-I've been working on a revamp for the site
-lots of DIYs in the near future
♥ Amie