Last Saturday New York City's Gotham Girls Roller Derby was having a triple header, so we headed out to Coney Island to watch & hang out with some of my league mates/friends. The main event was Brooklyn vs. Bronx, but first up was the Gotham Juniors vs a junior league from Ohio (all 8-17 years old!) We left before the third bout, but they were both nothing short of inspiring.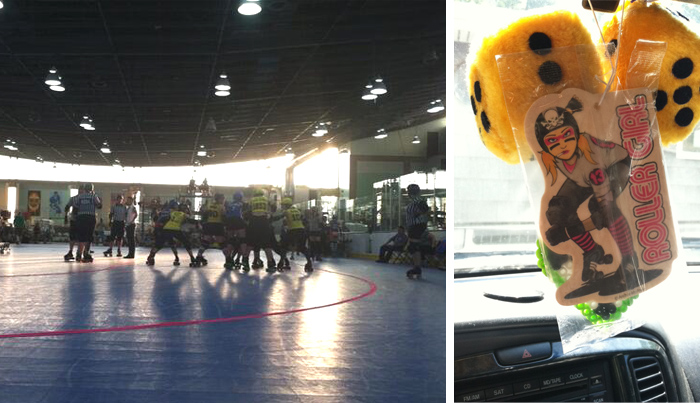 [ setting sun during the game + some swag for my car I picked up at a cute shop on the boardwalk ]

A couple posts ago featured a little list of things I wanted to during the summer in the city, and visit Coney Island for the first time was one of them. The first must-do was to get some french fries from Nathan's, of course. In between games the boy and I got some greasy goodness and I tried hard not to look a the calories posted on the menu.

I was excited to take some photos of the day, but it slipped my mind that it would be dark out by the time we got out of the arena. Whoops! Next time i'll be sure not to wait until it gets totally dark out :)


I think it actually worked out for the better that I couldn't take any photos during the day because then I would have missed out on all of the amazing lights!
Have you taken any photos at night lately? I'd love to see them!